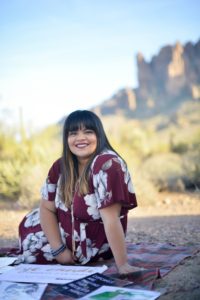 As a designer my job is to create, inspire and hopefully bring a smile to your face! Here is where I feel most innovated and productive in my life. The idea that I cultivate art that will be showcased in your home, kinda freaks me out but also gets me so excited that I am leaving a piece of me in each of work.
I started EyeCandi Design as a outlet of illustrating whom I am but also, what the world has to offer. So if it's as simple as a bathroom quote — to a life changing love yourself quote, I know that it will spark a laughter, pause or a smile. EyeCandi Design was started in my home wear I made pretty things for friends and family that is now turned into a full on business doing local festivals and selling on Esty and my Website! Thank you for your support,  Candi
We love our customers and welcome your feedback and suggestions. Use our Contact Us page to tell us what we're doing right or what we can improve on.